Enable the Zip on-site messaging
BigCommerce
Enable the Zip messaging widgets
Let your customers know
Consumers are not always aware of the different payment options available to them before they reach the checkout. Knowing that Zip is available early on can influence the purchase decision. Enabling the Zip on-site assets is a great way to let them know even before they decide to buy.
Mobile view of Zip widgets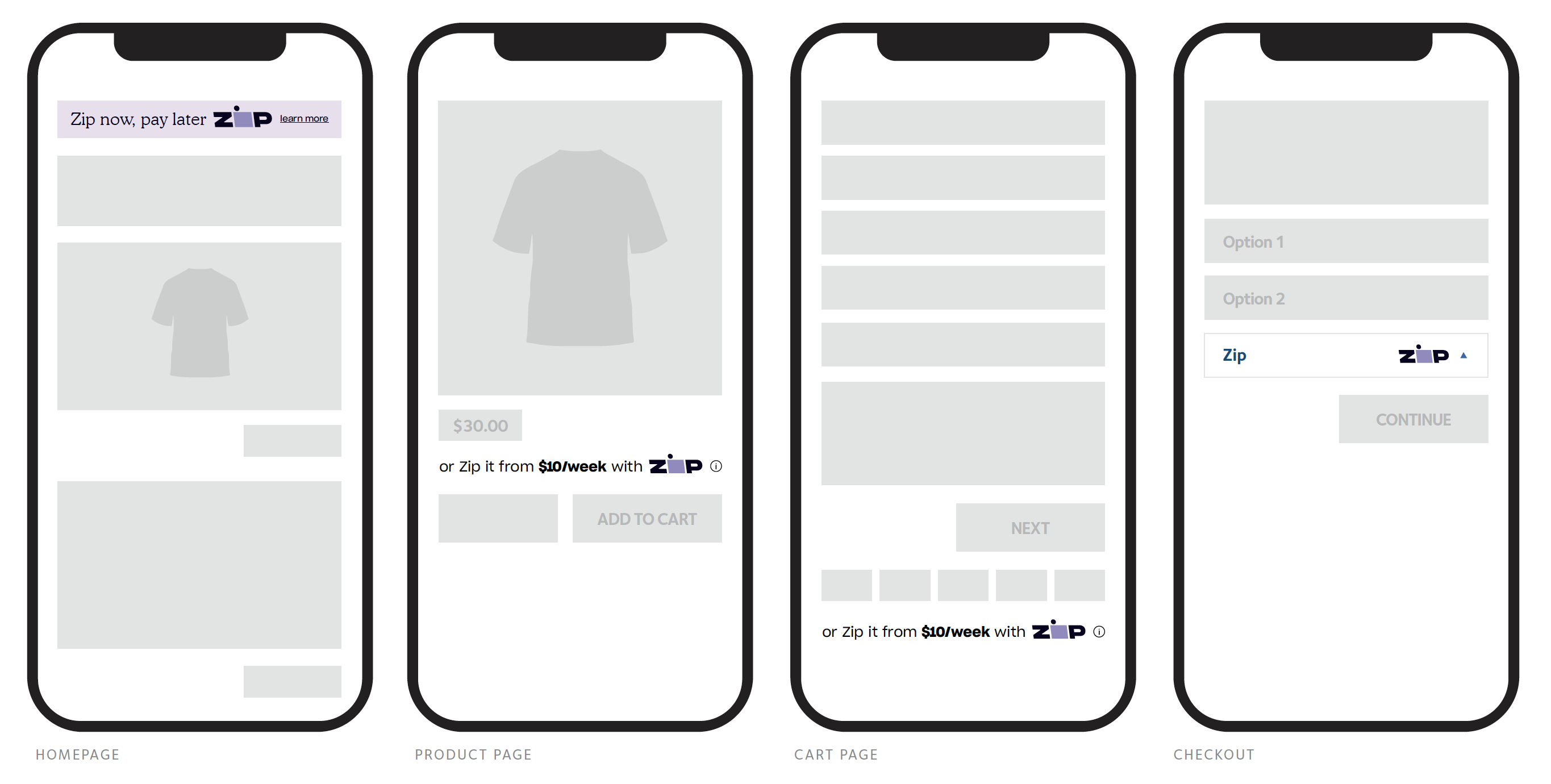 Desktop view of Zip widgets

#3 Tab title here
#3 Tab content here
Dolor sit amet
Ololo pysh pysh
Zip assets configuration
Simply tick the box of the widget you would like to display from the Zip configuration page
📘

Note that the Merchant Public Key value is required for Australian stores only. This field can be left empty when enabling the Zip widgets for in other countries.
🚧

Don't see the option for Zip widgets?

Not all BigCommerce versions will have the option to select the widgets directly from the Zip settings.
If you can't see these settings, please reach out to our integrations team who will be able to assist with adding the Zip widgets to your theme directly.
---