Marketing
Resources
Feel free to use these marketing banners, icons, and other content across your brand channels.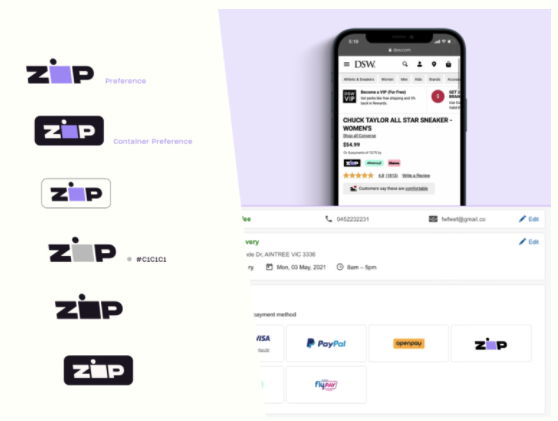 Zip Brand Buttons
Our Zip logo is our most important visual assets. Use this asset to start promoting Zip on your website.

Download Brand Buttons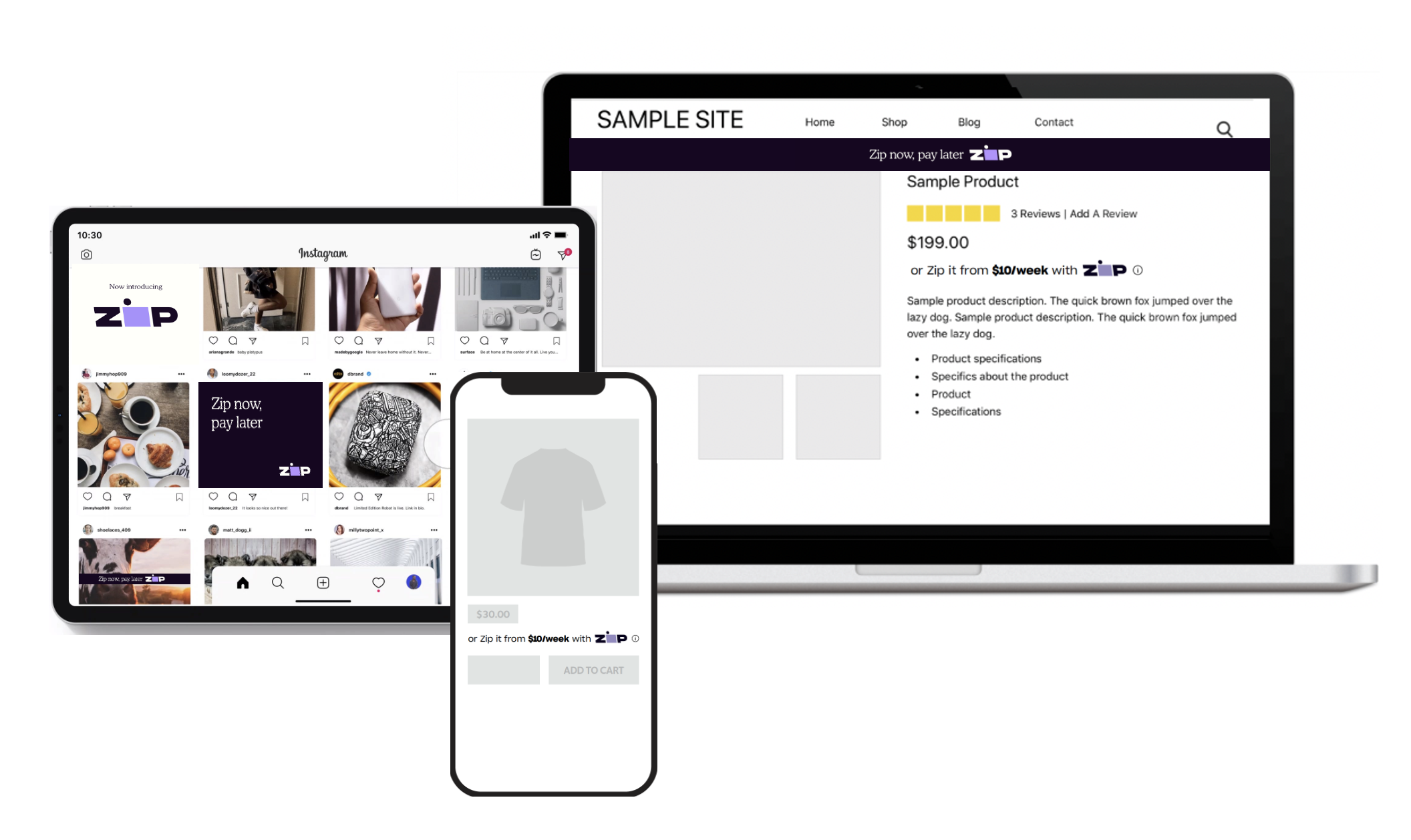 Social Media Promotional Assets
Wondering how to introduce your customers to Zip business? Check out our assets to use across your social media channels.

Download Promotional Assets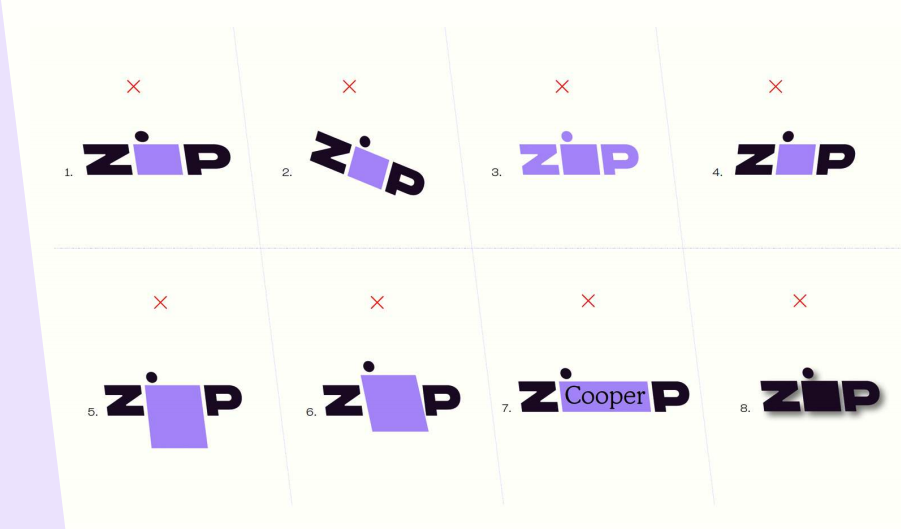 Brand & Advertising Guidelines
These guidelines are designed to help you keep your communications compliant with financial and credit services regulations when you're talking about Zip. It's a complex area, but we've tried to make it as simple as possible. That way we make it easier to keep adding value and delivering great customer experiences together.

Download Zip Brand Guidelines
Download Zip Advertising Guidelines